New Website Launch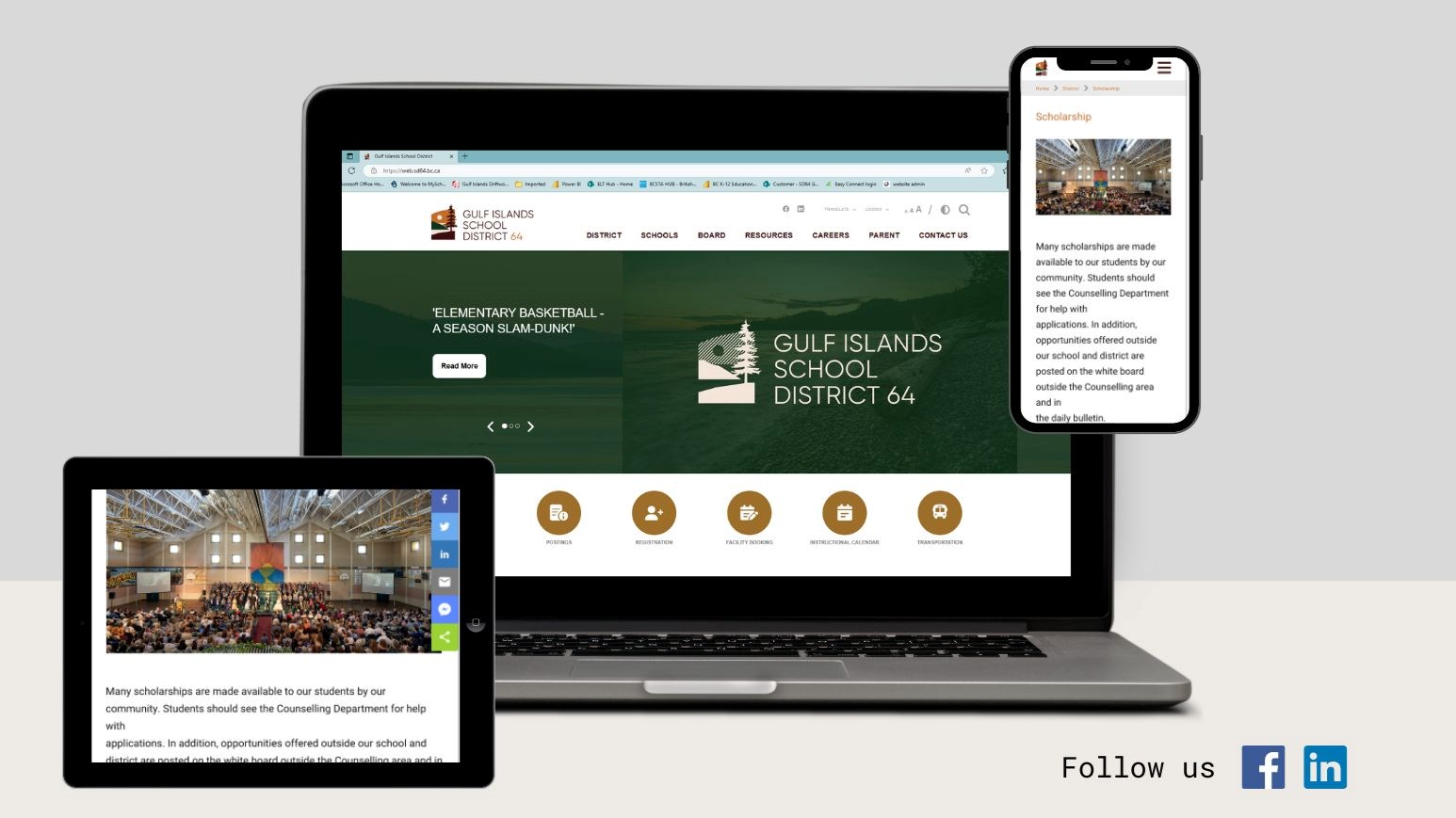 Announcing Our New Unified Communications Platform
We are very pleased to announce that, effective June 29th, School District 64 is launching SchoolBundle, a Unified Communications Platform to update and integrate school and district websites and better connect with our Gulf Islands school communities.
Our new sites have a mobile-first, responsive, and accessible design to make communications easier for everyone, including staff, students, teachers, parents and guardians.
We will also be launching a mobile app to give parents, students and community a dedicated channel to look for all your school and district related news and up-to-date information. Stay tuned for more information ….
Thank you in advance for your cooperation and patience as we transition from our old website to this exciting new platform.